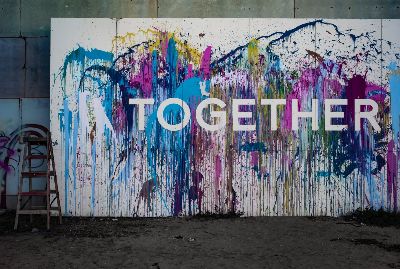 Women of the Church (PWOC)
by CCPC
on April 2, 2022
Circles, Retreats and Book Groups
Through the Presbyterian Women of the Church (PWOC), CCPC "Circles" are groups of women which provide a supportive community, responding to the needs of the women in our congregation. Programs are planned by members, and each circle offers a slightly different focus.
Circles meet monthly with devotions, a lesson, prayers, and offerings for women around the world. Circles are open to all women of CCPC, both members and friends. A list of CCPC's circles follows, with descriptive introductions to give you more information about each one. If you're thinking of joining a circle, hopefully this will help you decide which one to try. Even if you weren't thinking of joining one, maybe you will be inspired by something, and you'll visit, anyway! Circles are open to all women. Please consider joining (or at least visiting) one or two, and make new friends!
PWOC
Honorary Lifetime Membership
2022 winner
Kristen Ross
Honorary Lifetime Membership
2021 winner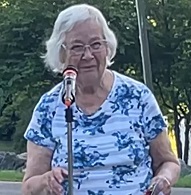 Priscilla Bouic!
Recording
CCPC Circles
Charity and Hope Circle meets in the morning of the third Monday of each month, except for the summer months. During COVID we met by Zoom, and we plan to continue to offer that as an option for women who cannot otherwise join us in homes or the conference room. In 2020-2021, Charity and Hope studied the Horizon Bible Study, Into the Light. Future studies may include What My Grandmothers Taught Me; Learning from the Women in Matthew's Genealogy of Jesus. In the past we have also chosen to participate in mission projects. We welcome new members who enjoy fellowship, sharing, laughter, and Bible study.
Contact Betty (301-577-8243), Shirley (301-292-5697), or Marjorie (301-464-2667) for more information.
Discovery Circle meets the second Sunday evening of each month, except for July and August, in the evening in the Parlor, or by Zoom, if needed. We are women who enjoy the fellowship of our sisters in Christ, as well as sharing, laughter, and study. We support each other unconditionally through life transitions. We are always open to new members and ideas.
Contact Lillian: 240-393-7704 for more information.
Grace and Glory Circle meets the fourth Monday of the month in the Belair Room at the church. This energetic group of women, young and young at heart, enjoys the fellowship of our sisters in Christ and learning from one another. It's not always just about the lesson in the book. We welcome new members to become a part of our fellowship.
Contact Susan (301-262-9660) for more information.
Joy Circle meets on the second Wednesday of the month in members' homes during the day, September through June. Members have all retired, but are very involved in other activities. They are women who enjoy learning, sharing, and growing together in faith. "Come join the fun!"
Contact Myrna (301-249-7055) or Susan (301-262-0430) for more information.
New Hope Circle meets on the first Wednesday of the month in members' homes during the evening. This diverse group of women in various stages of life appreciates learning together and supporting each other through both the joys and tribulations of life.
Contact Peggy Oates: 301-262-6959 for more information.
Retreats
Women at CCPC look forward to the annual spring retreat as a time to grow in faith and community, often inviting family and friends to this weekend, an inspirational inter-generational gathering. Retreats have been held in many different locales, all within an easy drive of Bowie; such as Lost River (WV), Ocean City (MD) and St. Michael's (MD.) In March 2022, after a two-year hiatus due to COVID, a very excited group of women "retreated" to Rhodes Grove Conference Center in Chambersburg, PA.
Book Clubs
Just as the men have their Paper Tigers book group, so do the women have theirs! You can find more information about the Lady Tigers on our Book Clubs page.
back