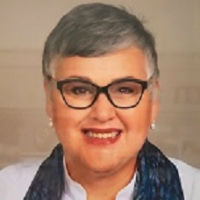 Rev. Susan Graceson
Transitional Pastor
Sept 2020 - May 2022
Godspeed, Pastor Susan!
Thank you sharing your loving wisdom and energy with us!
Rev. Susan Querry Graceson began her tenure as CCPC's Transitional Pastor on September 1, 2020. A graduate of Wesley Theological Seminary, Rev. Graceson has most recently served as the Associate Pastor at Immanuel Presbyterian Church in McLean, Virginia.

A coal miner's daughter from Eastern Kentucky, Pastor Susan has lived in the DC area since the age of 13. Susan is an ordained ruling elder and has served local churches as educator, pulpit supply preacher, retreat leader, and worship coordinator. She volunteers for a number of social service organizations and Presbytery committees. In her spare time, she enjoys travel, writing, crafts and hanging out with her two cats. Susan and her husband David live in Falls Church with their young adult sons, Sammy and Carter.

As is customary in the Presbyterian church, a Transitional Pastor will typically lead a congregation while they search for a permanent Minister, as CCPC is doing following the retirement of Rev. James Brassard (see below) on June 1, 2020.
Pastor Susan's "I Hate to Leave" Message:
Dear CCPC Friends,

I am writing to let you know that I have accepted a call to become the pastor of Rockville Presbyterian Church. My final day at CCPC will be Sunday, May 29, 2022.

My time as your Transitional Pastor has been a time of great blessing for me. I have felt God's hand upon us as we worshiped and worked together. The people of this faith family will forever occupy a special place in my heart

I have faith that God is at work with CCPC's Pastor Nominating Committee, and that you will soon have a wonderful new pastor. Our General Presbyter, John Molina Moore assures me that he and other pastors from National Capital Presbytery will work to make sure that your needs are met until that time.

Thank you for all of the ways that you have supported and encouraged me. I have enjoyed our time together. It has been richly rewarding for me. I look forward to continuing to witness God's work at CCPC!

Peace,
Pastor Susan
Rick Osborne
I began my music ministry in my early teens by playing piano in Sunday School at my Southern Baptist church. At seventeen, my first experience playing the organ for a worship service was during Youth Sunday. Suddenly, my Christian faith and love of music became wonderfully balanced and permanently intertwined. My college years took me to Baltimore and the Peabody Conservatory. I served in a Presbyterian Church in Baltimore County for three and a half years before taking a position at the Cathedral of Mary Our Queen in Baltimore for nine years.
My next position took me to the eastern shore where I served at the Presbyterian Church of Easton for almost 34 years. In 2017, I retired from 41 years of general music education. During my teaching career, I developed a tremendous passion for musical theater, and the impact it can have on children's lives and their personal development.
June, 2018 brought me to Christian Community Presbyterian Church (CCPC), where I immediately found a vibrant Christian community and a new family of friends. There is something wonderfully familiar and comfortable about this church home.
My wife, Georgie and I continue to live in Easton where her family resides. We never tire of the smiles we receive when we are about town on our tandem bike. The two of us are avid flower gardeners and spend as much time as we can in our little piece of God's paradise. Every summer we travel to the Shaw Theatre Festival in Niagara-on-the-Lake, where we binge on as many shows as we can pack into eight days.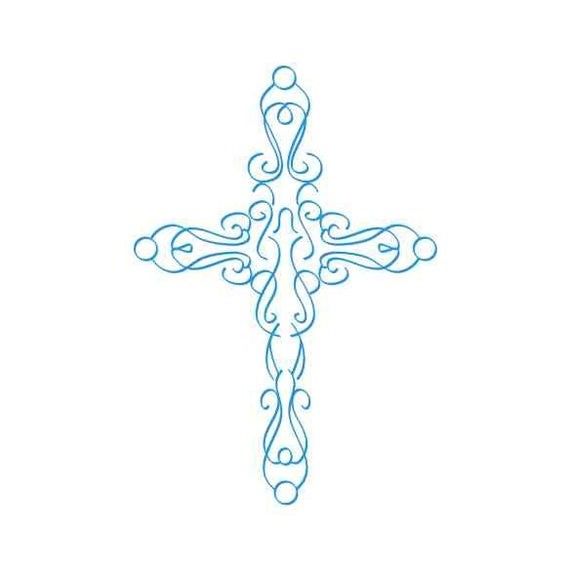 Sam Guillermo
Technical Director / Contemporary Worship Leader
creation4use@gmail.com
Sam Guillermo
Sam is a New York native, composer, worship leader, pastor and speaker. He grew up playing drums for various artists and recorded as a session musician starting at the age of 16. He's toured Europe, Latin America and most of North America. He has been equipping churches in contemporary worship for the last 16 years. "I believe in the power of the local church to empower and be a vessel of change for the community" -Samuel Guillermo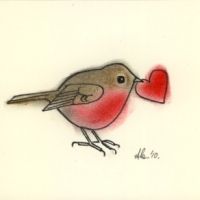 Robin Seekford
Office Administrator
Office Phone: 301-262-6008
Email: ccpcbowie@verizon.net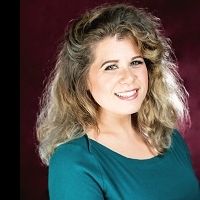 Kimberly Dziduch Gedrich
Director of Children
and Youth Ministry
301-518-2402
ccpcyouth@verizon.net
Kimberly grew up in CCPC. As a longtime member, she has held various roles. She has helped CCPC in many ways, from being a Sunday School teacher, to singing, to being a member of the Children's committee, and even performing in a variety of plays. She is very creative, having grown up in the performing arts and continuing on as an adult.
Kimberly is passionate about being a part of the lives of CCPC children and youth, nurturing their belief in Christ, and is looking forward to planning many fun events.
She believes the Children and Youth Director can have a huge positive impact on young peoples' lives.
Kimberly has been married to husband, Kevin, since 2015. Together they have three wonderful kids. They believe in bringing their kids up in the church, to be accepting of everyone, and to celebrate each other's differences.

--Kim/Kimberly

Rev. James Brassard
(1956-2020)
CCPC Pastor (2004-2020)
CCPC has lost a great man. James Brassard passed away on November 4, 2020, and will be sorely missed by the members of CCPC. You will find, below, the announcement that was sent out to church members after his death. There is also an online
obituary
with the Beall Funeral Home in Bowie, MD.
Reverend James Brassard died peacefully at home on November 4, 2020. He served CCPC faithfully, from 2004 until his abrupt May 2020 retirement due to a stage IV malignant brain tumor (glioblastoma). The Brassard family is grateful for the past cards, meals, gifts, thoughts and prayers and asks that your prayers continue.
James' mother, Mrs. Mary E. Brassard, is accepting sympathy cards (large print) on behalf of the family. Please contact the CCPC church Office if you would like her address. In lieu of flowers, the family wishes any memorial donations be made to the CCPC memorial fund.
Memorial Service
National Presbyterian Church
Oct. 30, 2021
Recording
Retirement Tribute (May 2020)

Rev. James Brassard retired from CCPC -- and from ministry – on May 31, 2020. James has been a dynamic and passionate leader during his time at CCPC and we have been very lucky to have him.
When the Pastor Nominating Committee (PNC) that was responsible for bringing James Brassard to CCPC first learned of James' existence more than 16 year ago, one particular video of James immediately stood out. In that video James rode a donkey into the church on Palm Sunday. The lengths that he was willing to go to bring the story of Jesus to life was so fresh, fun, and real.The PNC reviewed countless resumes and watched many sermon videos. James instantly stood out. They invited both James and Andrea for a visit. They watched as he delivered a sermon at a church in Laurel and they were hooked! The PNC took James and Andrea to lunch and had a wonderful time getting to know them both. They knew then and there that they wanted to invite them to Bowie.

James was such a good fit for CCPC. He could relate to all age groups and more importantly, they could relate to him! His sermons made the Word relevant to today and were thoughtful, rich in faith, and often innovative. James preached to CCPC for the first time in July of 2004. The congregation voted to have him installed as our pastor. James thrived at CCPC – and CCPC thrived with James.

The James Brassard years at CCPC have been marked by service -- service to our church, our community, our region, and the world. During James' tenure he has gone on several Habitat for Humanity mission trips. Additionally, he has supported numerous mission trips to Honduras to install clean water systems, youth to Mexico missions to build houses, and Warm Nights hosted in our church twice a year. Whether it's wielding a rake for fall clean-up or being the first (and often last) up the ladder on Habitat trips, James is always all in, and participating in the life of the church and the congregation.

While on Habitat for Humanity mission trips, James is part builder, part cheerleader and part good shepherd as he tirelessly works, offers encouragement and motivates the exhausted to get the job done. While his skill and strength are appreciated, it's his enthusiasm that helps get the crew over the finish line.

James is an intergenerational chameleon; he interacts effortlessly with all age groups. He is as loved and admired by the kids in Sunday school as he is by some of CCPC's original founding members. When it's not Sunday, you could find him early on a Saturday morning at Panera discussing a recent book or with the Paper Tigers or at VBS or partnering with a teen for a game at Wednesday Night Live.

And, James is a fierce competitor, whether it's on the CCPC softball team or playing a game of Code Names with teens on a mission trip.

James loves conversation, and he definitely has a point of view! He freely shares his opinions on current events, sports, and politics (whether one agrees or disagrees politically, James is always justice-oriented). This gives those of us around him a richer, more three-dimensional view of who he is and how he approaches issues of life and faith.

James' intellect is obvious to anyone who has ever listened to one of his sermons. His ability to take his training and analysis of the scripture and turn it into something relevant in our everyday lives is second to none. When he preaches on dark or difficult scriptures, he lets us know that he also finds them dark and difficult, and then he leads us through them.
James also has a real depth of character – one that is rooted in his faith. He is a serious man who does not take himself too seriously. And, he can change with the times as he showed when CCPC began offering a contemporary service three-years ago and James embraced it.

We often think of God as a weaver and our lives as a tapestry. The many strands of James' years at CCPC -- and his many skills and assets -- have been woven into a rich tapestry. We have been so fortunate to have someone who combined his intellect with his enthusiasm and competitive (and yes, sometimes opinionated) spirit. Someone willing to ride a donkey down the aisle of the church (as the children's ministry did again several years ago) to bring the Word alive. Someone with James' depth of character leading us for sixteen years.

The church now looks back and rejoices at the wonderful ministry – and beautiful fabric – that God has blessed us with.