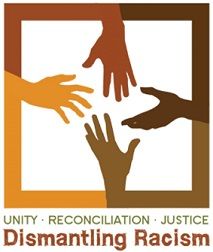 Diversity, Equity and Inclusion
by CCPC
on April 5, 2022
Diversity, Equity and Inclusion
(aka DEI)
Micah 6:8
He has showed you, O man, what is good. And what does the LORD require of you?
To act justly and to love mercy and to walk humbly with your God. (NIV)
Brief History
In 2020, CCPC Session established this Committee to make recommendations concerning Race & Diversity in response to the worldwide Black Lives Matter movement. After an announcement on social media and in The Caller, a Race & Diversity Task Force (RDTF) held its first meeting via zoom on June 20 with about 20 members participating.
Four participants of the RDTF participated in the National Capital Presbytery's (NCP) Open Session on Dismantling Racism. Our CCPC team shared the bold vision and resources laid out by the NCP. Inspired by the NCP, and leaning on CCPC's history of social justice efforts in the 1960's, the team created the following mission statement:
Because we believe that Black lives matter, we call for justice for those impacted by racism and privilege. We commit to the work of eliminating racism and prejudice. We will create educational opportunities to raise awareness of our implicit biases and the unintended consequences of our ignorance. We will develop intentional strategies to welcome and uplift historically marginalized people. We encourage our members to commit daily to the conscious practice of inclusive behaviors and continued learning.
As time went on, the Task Force became an official CCPC Committee, and members voted to change the name to DEI: Diverstiy, Equity and Inclusion. The new name was thought to be more descriptive of our collective goals.

Want to join us?
CCPC's DEI Committee meets regularly (via Zoom) on the second Saturday of each month at 10am.
If you have any questions, please contact Kristen McDermott or Steve Donoian.

We have a Committee email address list to share our agendas and ongoing conversations around the topic of racial justice. If you would like to be added to that list, please email Dennis Evans at Dennis@EvansOpticalEngineering.com.
Even if you are unable to join us at this time, please consider donating to future endeavors created, proposed, or organized by the Committee. The Committee has its own 'account' within CCPC. You can donate to it through CCPC's website, choosing "Other", and writing "DEI (Diversity, Equity, Inclusion)" in the box.

"Courageous Conversations" Retreat - Summary

Resources
back