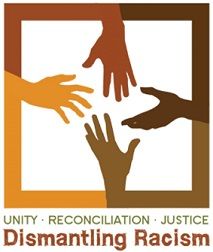 DEI Book Discussions
by CCPC
on April 2, 2022
Living Matthew 25
Book Group


Now beginning on
Sunday, January 23, 2022!
4PM
White Too Long
by Robert P. Jones


Why Matthew 25
We've decided as a church to become a Matthew 25 church. Matthew's chapter 25 is not a lengthy chapter, but it's packed with Christ's teachings. His lesson about the final judgment is what will drive our Matthew 25 book discussions. It is the parable about the final judgment being like a shepherd who is separating his herd, with goats on one side and sheep on the other. This is where Jesus tells us that the final judgment will depend on whether we have fed the hungry, given drink to the thirsty, taken care of the stranger, clothed the naked, taken care of the sick and visited the imprisoned. He teaches us that whatever we do for the least of the Father's we do for the Father. He also says whatever we don't do to the least of His children, we don't do to Him. The outcome is that those who did take care of the least will be with the Father and those who did not will be with the devil.
We at CCPC do many things to help those in need and less fortunate. We have worked to live that part of Jesus' lesson. The harder part is what we don't do, and what we don't realize we are doing. None of us would ever deliberately do or say things that would hurt others. But is it possible that we have hurt others without knowing it?
Why Now?
Why not now? It is always a good time to reflect on how we are doing as followers of Jesus and his teachings, The Race and Diversity Committee's book club discussion is looking at how we can better follow the lessons in Matthew 25. Previous books discussed have been: 'Good White Racist' and 'Microaggressions in Ministry'.
Now starting on
Sun., Jan 23 at 4PM
White Too Long by Robert P. Jones


Most say America was founded upon Christian principles. Yet almost from the beginning, slavery was not only permitted but promoted as God-ordained. How could so many white Christians get that so wrong? Is the idea that God values whiteness above the other races part of our American DNA and we don't even know it?
Join us in a 4-week discussion of the book: "White Too Long" by Robert P. Jones as he investigates the legacy of white supremacy in American Christianity.




How will it work?
We'll meet on Zoom; now Sundays at 4PM
Follow this Zoom Link to the meeting!

We hope to see you there!
back