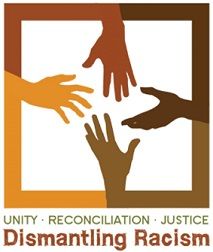 DEI Originals
by CCPC
on March 31, 2022
DEI - CCPC Originals
"La Casa de Pollo"
​(The House of Chicken)

Written by Stanley H Dixon
June 2020
Dedicated to My Co-workers at Chick-fil-A on Ballpark Rd in Bowie, MD

"I don't know how much food they have, but they've got a lot."

They need to work,
They want to work,
They love to work.

​They are young, mostly,
But a few are older,
And they deserve
To have their story told.

​The food you eat
Does not appear by magic
In the package you get,
But is the result of hard work.

​Slicing, dicing, mixing, pouring,
Cooking, handling, cleaning,
Until finally it comes to you;
But you do not see all that work
Or those who get it done –
But I have seen them and their work
And it is good,
And so are they.

I see the people when I come to work;
I am old, they are young;
Their hair texture is different,
Their skin color is darker,
While I am white.

When many speak,
The musical vowels of Spanish
Roll off their tongues;
While I speak the much more difficult English,
Their sounds are not strange to me
But music to my ears.

(...continued)​

I love them,
And they love me.
They are beautiful,
And they are my delight.

"After this I looked, and there before me
Was a great multitude that no one could count,
From every nation, tribe, people and language,
Standing before the throne and before the Lamb.
They were wearing white robes and
Were holding palm branches in their hands.
And they cried out in a loud voice;
Salvation belongs to our God,
Who sits on the throne, and to the Lamb."
(Revelation 7:9-10)

Around the throne of God,
Resting on pavement of gold,
Colored by the rainbow of brilliant colors,
All are equal,
All are dressed in white
With palms in their hands.
They are of every color, tribe, ethnic group, and language,
Worshipping their Lord and King,
Singing the hymn entitled: "Salvation To Our God".
The grace of God makes them shine like stars forever,
Palm Sunday and Easter times one hundred thousand.
back