Welcome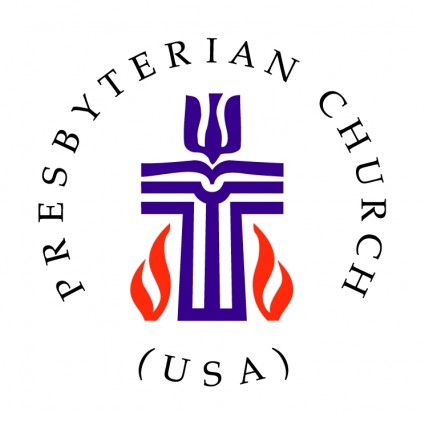 Christian Community Presbyterian Church is a diverse, multi-generational church. Here you will find:
--Inspiring worship with thought-provoking sermons and uplifting music
--Energizing missions with opportunities to serve locally and abroad
--Classes and activities for children, teens and adults to grow in faith
--Relevant ministries to serve you and those around you
--A welcoming place for everyone
Please join us at one of our two weekly worship services!

Summer's Over!
Special Education Hour Rally - September 8!
10AM - Dodds Hall
Rally brunch for ALL!
Kids - Grab a quick snack, then visit teachers and classrooms!

Winter Worship Schedule - Now in effect!!!
Contemporary Worship Service - 9-9:45 AM
Sunday School and Adult Christian Education - 10-10:50 AM
'Blended' Worship Service - 11AM - 12PM
NOTE: Sept 8 Rally Day Exceptions
YES - Children's Handbells (9:30-10AM)
NO Children's Choir (10-10:15)
Youth Groups - COMBINED on 9/8 - 5:30PM
Children's Ministry Sunday Offerings

School Year Schedule
Sunday School - K through 8th Grades - 10-10:45 AM
Children's Handbell Choir: 9:30-10AM - (meets in the Choir Room)
Children's Choir - Choir Room - 10-10:15AM (meets in the Sanctuary)
Middle School Youth Group - 4:30PM
High School Youth Group - 5:45PM
What's Happening at CCPC!
Children's Campfire - Sat., Sept 21
Head to the back parking lot at 6PM for some campfire fun!
Memorial Brick Ceremony - Sun., Sept 29 - Noon
Meet in the Memorial Garden
to honor loved ones who have passed,
as we dedicate bricks in their memory.
Concert Series - Sunday, October 6 - 4PM in the Sanctuary
The Trio Concert!
Csilla Lakatos, cellist
Maureen Cannon, flutist
Rick Osborne, keyboard
Come hear these talented musicians play beautiful music by
Albioni, Bizet, Debussy, Handel, Liszt and Mozart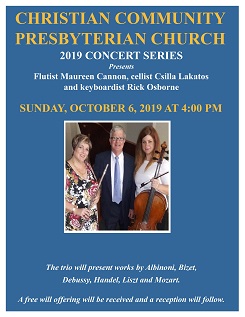 Adult Education
(Sundays, Sept-June, from 10:05-10:50 AM)
Sept 8 - Living Waters for the World team report
Sept 15, 22 and 29 (Three-session course)
Independent Living Alternatives / Independence 401
Ongoing
"First Place 4 Health"
This Christ-centered wellness program started May 18 and will continue, Friday evenings at 7:30PM.
See the Adult Education page for a more detailed , and contact information.

Want to help disaster victims via Presbyterian Disaster Relief (PDA) Fund?
See detailed information on the
Ministries-->Emergency Response
page on this website.
You can designate which hurricane, fire, etc. receives your donation via PDA's website.
---
Christian Community Presbyterian Church
3120 Belair Drive
Bowie, MD 20715
t. 301-262-6008