Welcome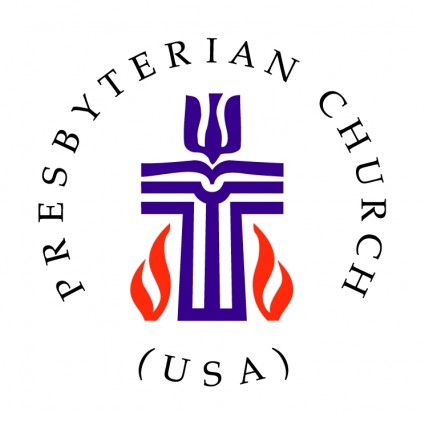 Christian Community Presbyterian Church is a diverse, multi-generational church. Here you will find:
--Inspiring worship with thought-provoking sermons and uplifting music
--Energizing missions with opportunities to serve locally and abroad
--Classes and activities for children, teens and adults to grow in faith
--Relevant ministries to serve you and those around you
--A welcoming place for everyone
Important Announcement
UPDATE:
Please note that CCPC will be closed and all activities are cancelled until further notice.
Worship services for the upcoming Easter period will be online:

Public Facebook Page: "Christian Community Presbyterian Church - CCPC"
Private Group: "Christian Community Presbyterian Church (CCPC)"

Sunday Service

March 29, 2020:

March 22, 2020:

Lenten Lectionary Reading - March 28, 2020
"Straight from the Source" Bible Study
Note: Previous links can be found below, under "What's Happening at CCPC!"
Pastor James and Justin are available via their cell phones or email.

All other activities are cancelled. This includes, but is not limited to: AARP Tax Aide, The Chesapeake Chorale, Boy Scouts, all Christian Education activities, Southern Comforters, all Circles that meet at the church, the Lenten readings, all committee meetings, Zumba and Youth Group.


UPDATE: The Women's Retreat (3/27-29) has been cancelled.


We will continue to provide further updates as more information becomes available. In the meantime, our thoughts and prayers go out to everyone as we all try to stay healthy during this pandemic. Even though we are not physically together we are all one in the Spirit.

CCPC Session and Staff
NOTE: As above, worship services are cancelled for
March 15 and 22.

Once the crisis period is over, please join us at
one of our two Sunday worship services!
Normal Worship Schedule
Contemporary Worship Service - 9-9:45 AM
Sunday School and Adult Christian Education - 10-10:50 AM
'Blended' Worship Service - 11AM - 12PM
Children's Ministry - Sunday Offerings
School Year Schedule
Sunday School - K through 8th Grades - 10-10:45 AM
Children's Handbell Choir: 9:30-10AM - (meets in the Choir Room)
Children's Choir - Choir Room - 10-10:15AM (meets in the Sanctuary)
Youth Group - NOW, just ONE - Sundays at 5:30PM
What's Happening at CCPC!
Sunday Services:

Lenten Lectionary Readings - presented by Chuck Tanner
Previous live-streams:
"Straight from the Source" Bible Study
with Justin!
Per Capita is now due - $42.64!
National Capital Presbytery requests our help to connect and
participate in the life of the wider church.
$42.64 is asked of each CCPC member this year.
Leave more church money for church use;
pay your own Per Capita.

Concert Series
The April 5 concert featuring Ms. Briley-Strand
has been
postponed to June 14.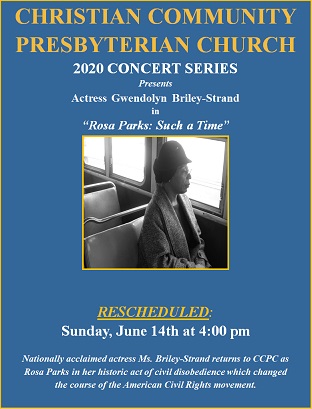 See the "
Concert Series
" page for musical talent
coming your way in upcoming months!
Want to help disaster victims via Presbyterian Disaster Relief (PDA) Fund?
See detailed information on the
Ministries-->Emergency Response
page on this website.
You can designate which hurricane, fire, etc. receives your donation via PDA's website.
---
Christian Community Presbyterian Church
3120 Belair Drive
Bowie, MD 20715
t. 301-262-6008