Welcome
Christian Community Presbyterian Church (CCPC) is a diverse, multi-generational church.
At CCPC you will find:
--Inspiring worship with thought-provoking sermons and uplifting music
--Energizing missions with opportunities to serve locally and abroad
--Classes and activities for children, teens and adults to grow in faith
--Relevant ministries to serve you and those around you
--A welcoming place for everyone
CCPC is a welcoming congregation that is open to people of all races and ethnic backgrounds. We stand in solidarity with all of those that have been physically or emotionally harmed by racism and its impacts.

We stand against racism in all of its forms.

~~~~~~~~~~~~~~~
Looking for Services, announcements, activities, etc.? Check out the "Announcements and Info" page.
We welcome you to worship with us
Sundays at 10AM,
in-person or online
Note: Per County guidelines, CCPC requires the following for in-person worship:
Everyone in-person must wear a mask
There is no individual singing
If coordinated with the Office, CCPC in-church
activities may now resume meeting.
Meetings of non-CCPC groups which met inside
any campus builidng remain cancelled.

Emails to the church will be answered, schedule-permitting, by the CCPC Admin.
Our thoughts and prayers go out to everyone as we all try to stay healthy during this pandemic. We are all still one in the Spirit.
November 7, 2021 at 4PM




The Capital Ringers!


A virtual concert


"Rise Up!"


Details on the Concert Series webpage
or click the image below on/after 4PM
for direct link to our public Facebook page!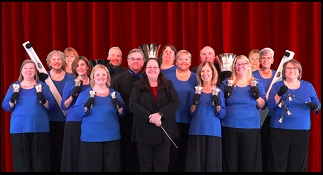 ~~~~~~~~~~~~~~~
CCPC is a happening place!
See our
Announcements
or
Events
pages for current or future happenings!
Want to help disaster victims via Presbyterian Disaster Relief (PDA) Fund?
See detailed information on the
Ministries-->Emergency Response
page on this website.
You can designate which hurricane, fire, etc. receives your donation via PDA's website.
Christian Community Presbyterian Church
3120 Belair Drive
Bowie, MD 20715
t. 301-262-6008