Welcome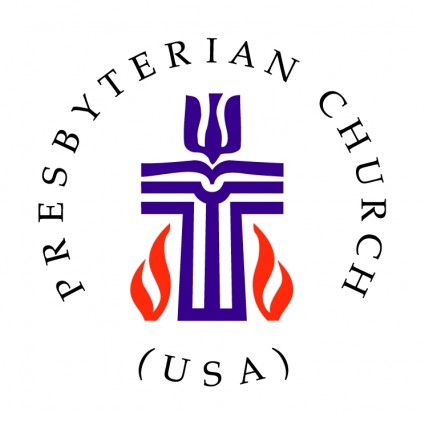 Christian Community Presbyterian Church is a diverse, multi-generational church. Here you will find:
--Inspiring worship with thought-provoking sermons and uplifting music
--Energizing missions with opportunities to serve locally and abroad
--Classes and activities for children, teens and adults to grow in faith
--Relevant ministries to serve you and those around you
--A welcoming place for everyone
CCPC is a welcoming congregation that is open to people of all races and ethnic backgrounds. We stand in solidarity with all of those that have been physically or emotionally harmed by racism and its impacts. We stand against racism in all of its forms.
~~~~~~~~~~~~~~~

Please welcome our new Interim Pastor!

Christian Community Presbyterian Church (CCPC) is excited to announce Rev. Susan Querry Graceson has accepted its offer to be its Interim Minister. A graduate of Wesley Theological Seminary, Rev. Graceson most recently served as the Associate Pastor at Immanuel Presbyterian Church in McLean, Virginia.

A coal miner's daughter from Eastern Kentucky, Pastor Susan has lived in the DC area since the age of 13. Susan is an ordained ruling elder and has served local churches as educator, pulpit supply preacher, retreat leader, and worship coordinator. She volunteers for a number of social service organizations and Presbytery committees. In her spare time, she enjoys travel, writing, crafts and hanging out with her two cats. Susan and her husband David live in Falls Church with their young adult sons, Sammy and Carter.

In the Presbyterian church, an Interim Minister typically leads a congregation while they search for a permanent Minister – a process that can take up to a couple years. Rev. Graceson will begin as the Interim Pastor September 1, 2020. CCPC's previous pastor, Rev. James Brassard, retired earlier this year after serving CCPC for 16 years.
UPDATES:
Please note that CCPC will be closed and all activities are cancelled until further notice.

CCPC has Facebook presence in the following two ways:
Public Facebook Page:

Private Group:
Worship services are on Facebook now and for the foreseeable future.
Direct links will be provided below, once available
Sunday, August 9, 2020

Public page - Live! at 10AM
Private group - "On Demand"

Posted around 10:15AM, no guarantee. May be later.... Subject to Facebook's timing
Straight From the Source Bible Study

with Justin
Tuesday evenings - 7:30PM
Lectionary Reading
-
Private Facebook group
Of Interest
Justin Devine, Interim Head of Staff (and still Director of Spiritual Development), is available via his cell phone or email.
Emails to the church will be answered, schedule-permitting, by CCPC Admin, Robin Seekford.
Our best wishes to Rev. James Brassard, who retired on May 31, 2020, after 16 faithful years serving our congregation. Godspeed, James.
Links to previous recordings can be found under the Worship tab, on the Online Services and Studies page.

All in-church activities have been cancelled; any group or activity which normally meets inside any CCPC campus building.

We will continue to provide further updates as more information becomes available. In the meantime, our thoughts and prayers go out to everyone as we all try to stay healthy during this pandemic. Even though we are not physically together we are all one in the Spirit.
Once the crisis period is over, we do hope you wil join us at
one of our two Sunday worship services, children's music
rehearsals, Adult Education, Sunday School or Youth Group!
Normal Worship Schedule
Contemporary Worship Service - 9-9:45 AM
Sunday School and Adult Christian Edu
cation - 10-10:50 AM
'Blended' Worship Service - 11AM - 12PM
Children's Ministry - Sunday Offerings
School Year Schedule
Sunday School - K through 8th Grades - 10-10:45 AM
Children's Handbell Choir: 9:30-10AM - (meets in the Choir Room)
Children's Choir - Choir Room - 10-10:15AM (meets in the Sanctuary)
Youth Group - NOW, just ONE - Sundays at 5:30PM
Want to help disaster victims via Presbyterian Disaster Relief (PDA) Fund?
See detailed information on the
Ministries-->Emergency Response
page on this website.
You can designate which hurricane, fire, etc. receives your donation via PDA's website.
Christian Community Presbyterian Church
3120 Belair Drive
Bowie, MD 20715
t. 301-262-6008