***2019 Concert Series***
Sundays at 4:00 p.m.
A free will offering will be received and a reception will follow

~~~~~~~
Sunday, April 7: Gwendolyn Briley-Strand, actress
"Harriet Tubman: God's Chosen One"
Nationally acclaimed actress Ms. Briley-Strand will present
the life and adventures of Harriet Tubman
traveling the Underground Railroad.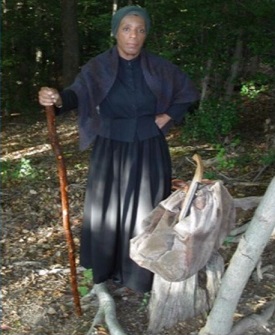 ~~~~~~~
Sunday, May 5: Wesley Parrott, organist
Mr. Parrott, organist of Philadelphia Episcopal Cathedral
and winner of several national organ competitions,
will present a varied program
including works by Handel, Lefebure-Wely and Widor.

~~~~~~~
Sunday, October 6: Csilla Lakatos, cellist,
Maureen Cannon, flutist, Rick Osborne, keyboard
The trio will present works by Handel, Massenet, Mozart and Rachmaninoff.

~~~~~~~
Sunday, November 3: Bayfield Brass Quintet
The quintet, with organist Rick Osborne. will present
music of the Italian Renaissance and Baroque.
In observance of Veterans Day,
the second half of the program will feature
a mix of Armed Forces selections, patriotic music and popular marches.

~~~~~~~
Sunday, December 8: Celtic Bay & Mary Fitzgerald, harpist
The trio, and harpist Mary Fitzgerald, will present
a program of seasonal music
on the great highland pipes, small Scottish pipes, percussion and harp.

~~~~~~~
For further information, please call 301-262-6008, or email: ccpcmusic@verizon.net