Video Streaming Equipment Fundraiser!
Click the pic!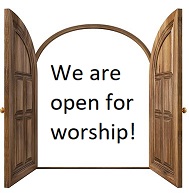 As of July 11, 2021 we are offering online worship and
in-person worship in the Sanctuary,
both at 10AM!

CCPC is on Facebook in two places: Online worship services - on Facebook Public page

Adult Ed - Sundays at 11AM (School-year, only)

See you in the fall!
It's summer vacation!




Straight From the Source Bible Study
Tuesday evenings - 7:30PM - By Zoom


Studying the Book of Acts

- Come join us!

July 20, 2021 Acts 19: 1-21

Recording

No session on July 27

Lectionary Reading - Private Facebook group

With a short, daily devotion
Presented by Chuck Tanner, now in his 18th year of providing daily Lenten readings8
~~~~~~~~~


Of Interest​​​​
The Race and Diversity Committee

Matthew 25 Book Discussion Group

Coming Soon!
Friday evenings at 6:30pm: August 6, 13 and 20

Microagressions in Ministry (Sanders & Yarber)

Ann Fleming and Dennis Evans will lead a zoom discussion of big and small changes we can consider for increasing our welcome to people from marginalized communities
See our web page for updates and more information.
Previous books discussed: Good White Racist?

Ears To Hear - A Podcast Club!

Concert Series
CCPC's Prayer Chain

The Bible tells us to "Pray without ceasing," but it's hard to know who to contact when you have a concern or celebration that you would like to share with your church family. CCPC's new Prayer Chain will help!
Patti Cable will coordinate the Prayer Chain by email (CCPCPrayers@aol.com), or by phone (Patti's home phone, not cell) found in the Directory.
Contact Patti to be added to the list, or for more details.
~~~~~~~~~
~~~~~~~~~~