Living Waters for the World (LWW)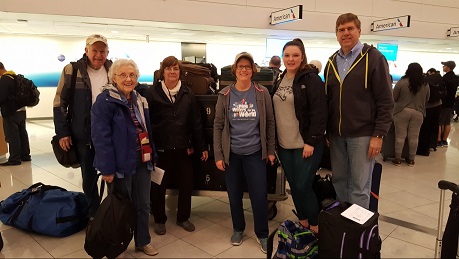 The April 2018 trip was a success!

CCPC's LWW team then hosted Olvin Duron, and introduced him to CCPC members!
CCPC had a rare and wonderful opportunity to meet and welcome one of our partners in mission. Olvin Duron is from Honduras, and he is a friend and a brother in Christ to our Living Waters for the World teams. As a part-time employee of LWW in Honduras, he has joined our team for the last five installations, and together we have been able to deliver the blessing of clean water to thousands of Hondurans in the villages where they live. We were able to meet and greet Olvin in Dodds Hall one July evening; to hear about him and his dedication to Living Waters of the World.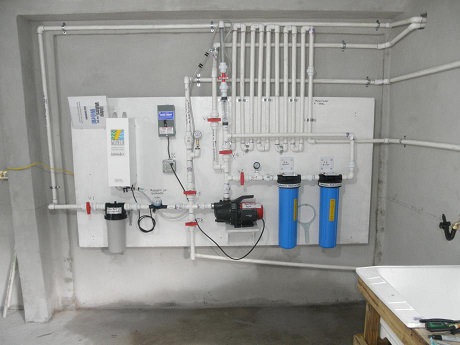 CCPC is partnering with Living Waters for the World, a program of the Synod of Living Waters, Presbyterian Church (USA), which trains and equips mission teams to share the gift of clean water with communities in need. The CCPC mission team and its Honduran partners have installed seven water purification systems in Honduras, and their goal is to provide a new water purification system each year to a Honduran village. Since 2009, eighteen CCPC members have participated in these mission trips. To find out more about how you can get involved and support this mission, contact Chuck or Marjorie Tanner.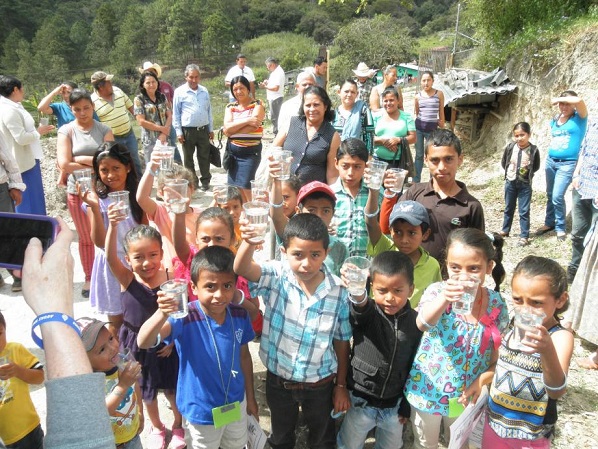 TEST!

Dear Friends,
Many have experienced frustration with accessing appointments for vaccines in Maryland. The federal government distributes vaccines to the states, and each state is implementing a program to distribute supply to county health departments, public and private clinics and providers. Supply of the vaccine as well as distribution methods are evolving daily.
Please use this website for updated Prince George's County vaccination information and use this State website for updated State information including additional vaccine providers contracting with the State to administer vaccines.

REGISTER TO GET YOUR VACCINE
We are currently in Phase 1B and Governor Hogan is striving to to Phase 1C on January 25, 2021. See list of phases here.

You must fill out Prince George's County COVID-19 Vaccine Pre-registration form in order to get a vaccine. You will not be eligible for the vaccine without pre-registering with Prince George's County Department of Health. Once you submit your preregistration a subsequent email will be sent to you from the Maryland Department of Health (MDH) to advise you of how to schedule your appointment.
You will receive an email confirmation regarding scheduling your appointment.
For those who receive a link from the Maryland Department of Health in response to the pre-registration form with information about how to schedule your vaccine appointment do not use Internet Explorer, as it is not compatible with the State registration site. Instead, use Safari, Chrome, Microsoft Edge, or a smartphone in order to gain access.
No walk-ins will be accepted.
Please bring identification with you to your scheduled appointment.
INDEPENDENT PROVIDERS
Selected private providers also are participating in vaccinations. Luminis Health Doctors Community Medical Center has already begun vaccine distribution for phases
1A
and
1B
. You can complete a
vaccine interest form
to receive registration information,
if you qualify
. The University of Maryland Medical System also has an interest form, accessible on this
webpage
.
VACCINE SAFETY
The COVID-19 Vaccine is safe. For more comprehensive information on its safety visit the CDC website
here
.
LOOKING AHEAD
Phase 1C is set to begin in Prince George's County on Monday, January 25, 2021.
During Phase 1C, individuals from 65 to 74 years of age, health and human services employees not covered by Phase 1A, and essential workers, including public transit employees and grocery store employees, will be eligible to receive the vaccine.
Once again, individuals in Phase 1C and future phases need to submit the pre-registration
When the County enters future phases of vaccine distribution, individuals that have already pre-registered will receive a notification that they are eligible, and as appointments become available, will begin to receive links to schedule appointments.
The County is developing an 800-number for seniors or others unable to use the internet to register for a vaccine appointment.
Please consider reaching out to seniors who are neighbors or friends to help them with the registration process.

I know this is a frustrating time for all of us, but with the vaccine distribution expanding in the near future, we have reason to be optimistic. Please continue to wear your mask, wash your hands, and maintain six feet of distance at all times in public. As always, reach out to me at any time with questions or concerns.

Geraldine
Geraldine Valentino-Smith
Delegate, Maryland House of Delegates, District 23A
www.delegategeraldine.com
Delegate page on Facebook
"Follow" me on Twitter