2020 Vacation Bible School at CCPC!
Tuesday, July 28 and Thursday, July 30
Successfully complete!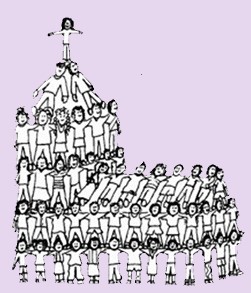 Thanks to all who helped make our Pandemic VBS a success!

Justin Devine, Melodie Dziduch, Kim Gedrich, Emilie Rubin, Bob Shelby, California Ann, our Teen singers, and Rick and Sam, our Music Men!​​​​​​​​​​​​​​

2020 Zoom VBS was different, but still fun!
Thanks to all who joined in for that fun and fellowship!