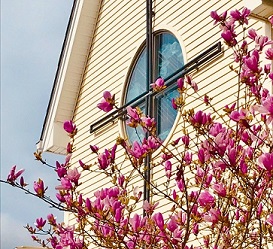 2021 Virtual Concert Series
Sundays at 4:00 p.m.
Each performance will be aired Live! at 4PM
on CCPC's public Facebook page
~~~~~~~
Sunday, June 6
Malcolm X Drummers and Dancers
Virtuoso drumming and thrilling dancing combine in a celebration of African American culture and history.
Click here
on June 6 for Facebook Live! Event
Malcolm X Drummers and Dancers
Scroll down for upcoming concert schedule
~~~~~~~
To ensure the continuation of our concert series,
please consider a donation to CCPC, marked Friend of the Concert Series.
Mail checks to the church: 3120 Belair Drive, Bowie, MD 20715,
or give online, via DONATE, at ccpc.bowiemd.org.
For easy cell phone access, scan the QR code below.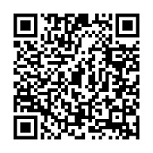 Thank you for your generous support!
~~~~~~~
Upcoming Concerts

Sunday, October 3
Bayfield Brass Quintet
The regionally acclaimed quintet returns with a varied program including works of the Italian Renaissance and a patriotic salute to our armed forces.

Sunday, November 7
The Capital Ringers
The ensemble, performing on six octaves of handbells and hand chimes, return with the inspirational program, "Rise Up!" and its message of hope and resilience.

Sunday, December 5
A Celtic Christmas
Pipers Randy Welch and Michael Binnie, with percussionist Robert Murray and Celtic harper Mary Fitzgerald return with a program of seasonal music from the British Isles.

~~~~~~~
Recent Virtual Concerts:


Ann Street Trio, 5/2/21 (recording)
"Two Fools Split the Bill" (Jaster & Pauli), 4/11/2021
Joshua Espinoza Trio, 3/7/2021
Capital Ringers, Handbells, 12/6/2020
Rosa Parks, through Gwendolyn Briley-Strand, 11/1/2020

Please help ensure continuation of the Concert Series
by making a donation, as above.
~~~~~~~

For further information, please call 301-262-6008, or email: ccpcmusic@verizon.net